Ok. Here is where I am with this 'toy conversion'diorama project so far. The results speak for themselves. It is not complete yet. Still have to add more details, boom arm and weathering. This is just to show you all the overall look of the diorama.
The container is from an old project. I re-painted and re-weathered it, and made it to look even more delapidated.
I converted a toy 1/24 scale excavator model,for a diorama I was planning. This particular excavator is a model of the Volvo Ew160c model. There are some things that are a bit off, but in general overall look, it is pretty similar. I wanted to try and modify it to look like a show piece.
I will be adding a figure or two and some accessories. I still have to weather the engine. Will post some photos of that next week. Still need to add the boom arm and small other details that will complete the model. Hope you enjoy the photos so far.
The original toy Model excavator: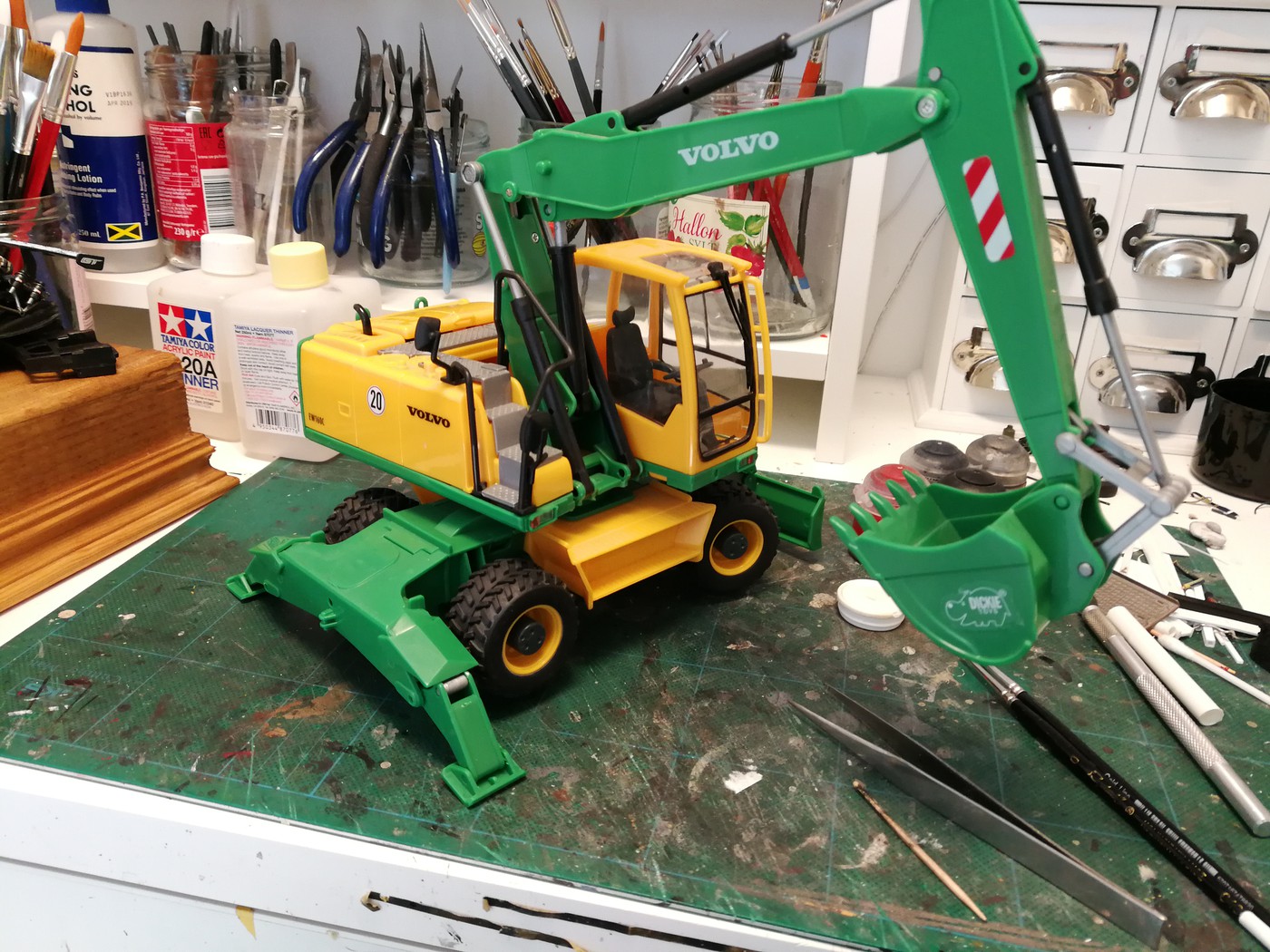 The excavator after re-working it: