Hi all,
This one is a bit different from others as I know very little about this MF, but hopefully we can sort this out here. I think it's a 205 with a 702 loader, but not sure about this.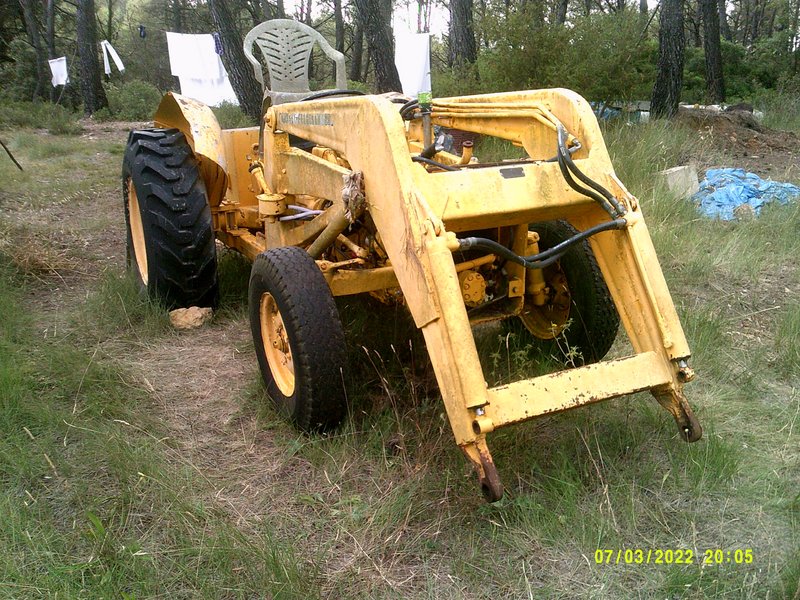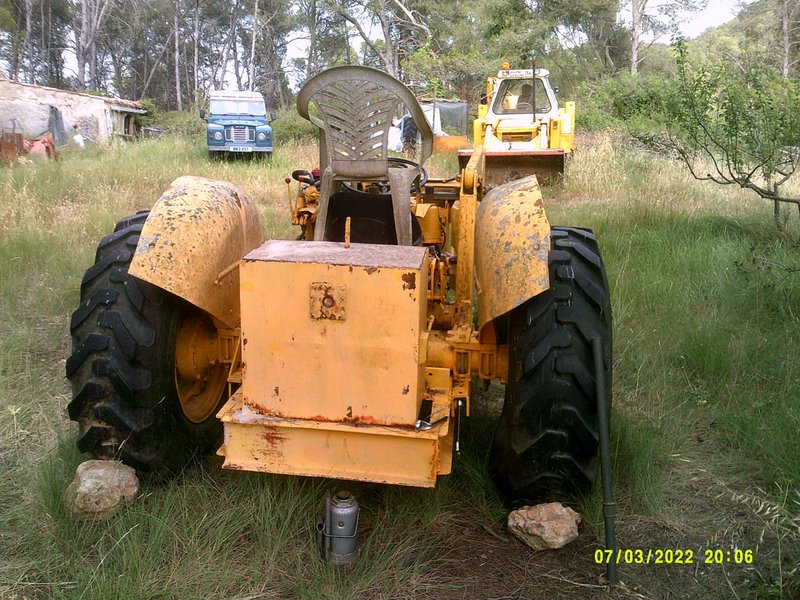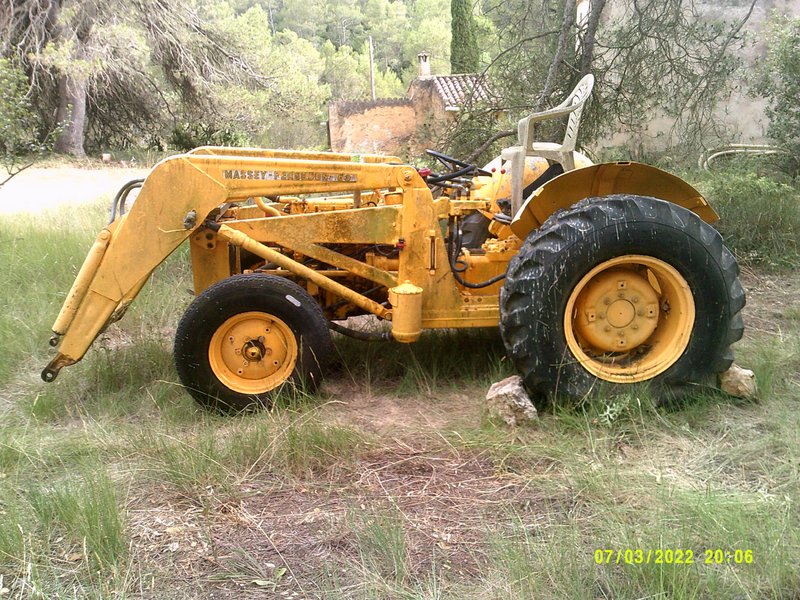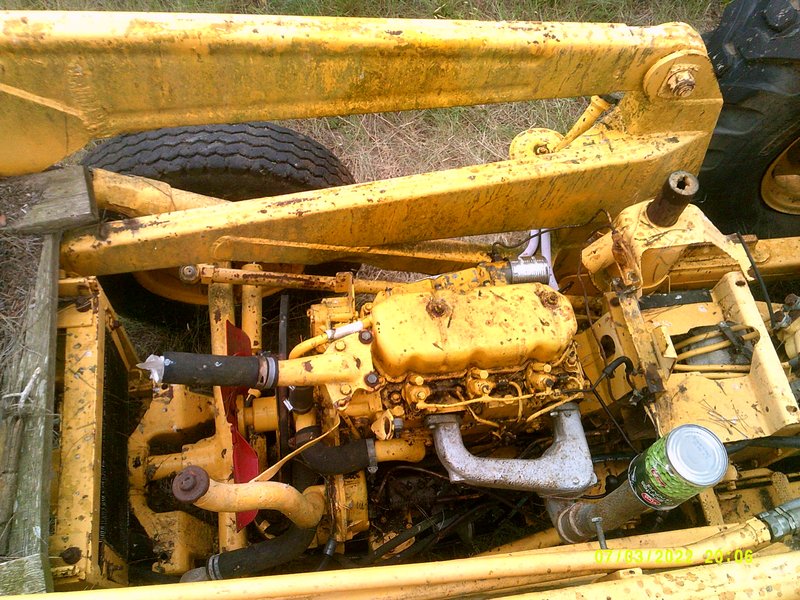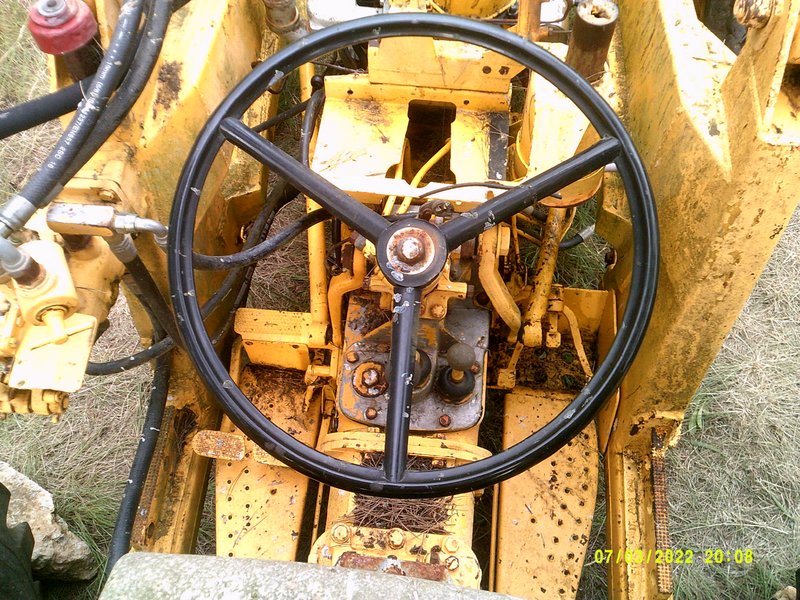 As you can see it has a Perkins AD3.152, a torque convertor and what I think is an MF 65 rear axle. The gearbox has two main gears and a high and low lever, with a forward and reverse pedal (total of four gears in either direction).
The loader serial plate is still there: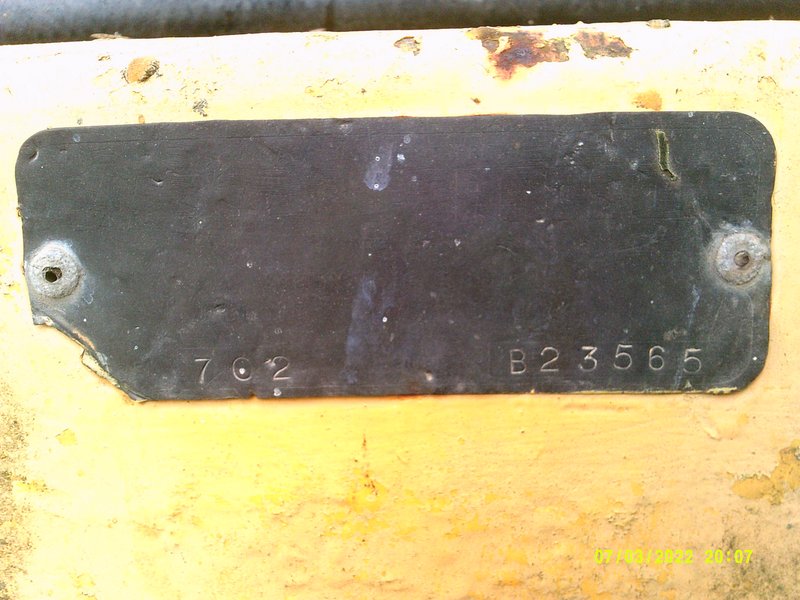 Other numbers I've found on the injector pump and gearbox (the engine number and rear axle number are under thick paint and I want to keep it like that for now for avoiding corrosion there):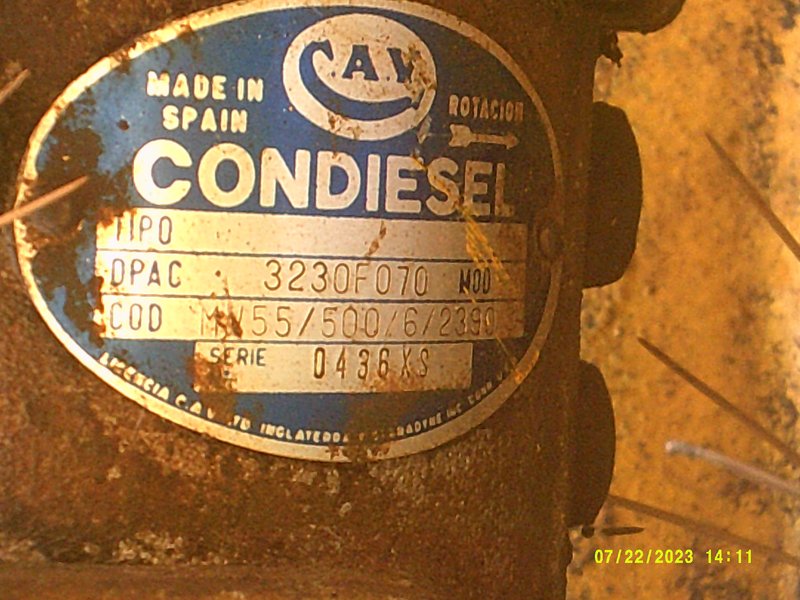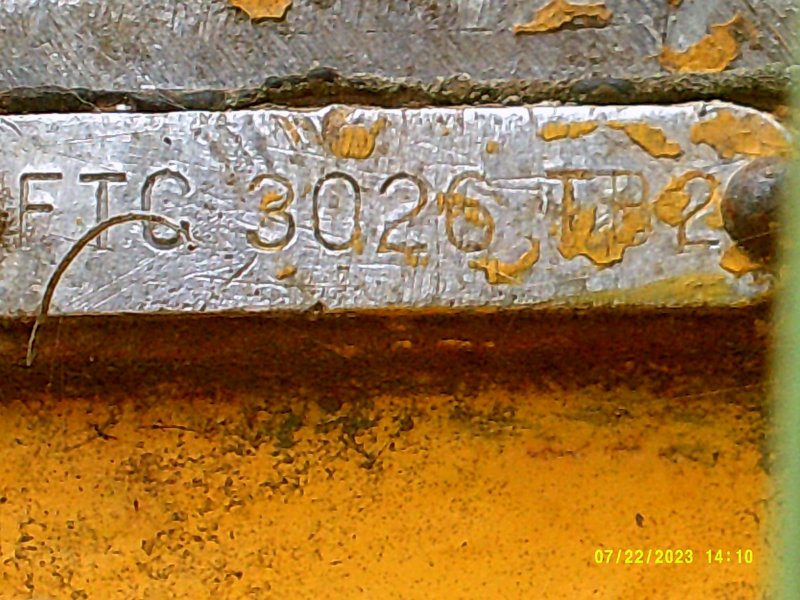 And the shovel.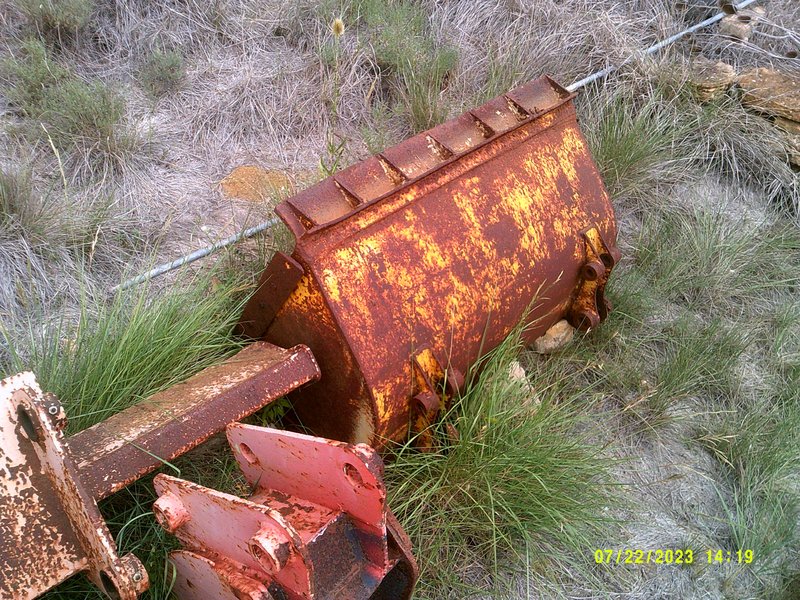 Since we've had it it's just sat under the pine tree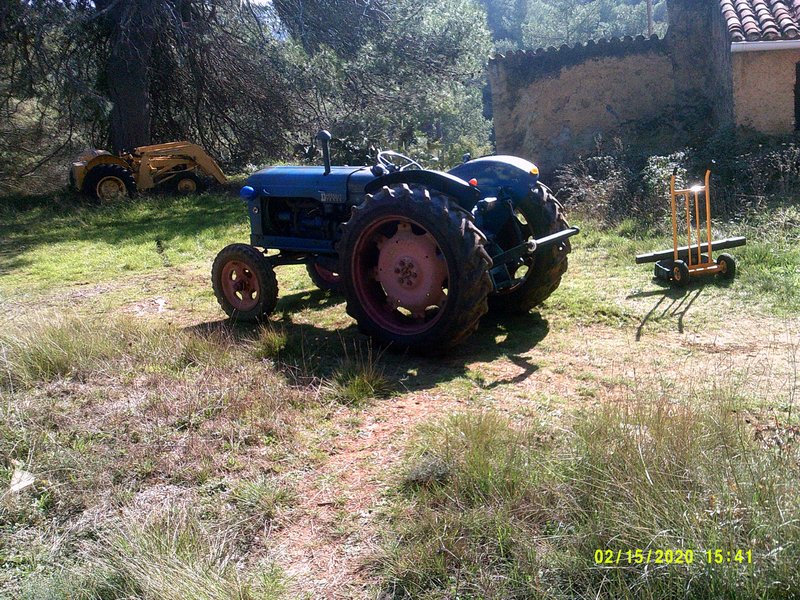 until we suddenly decided to try and start it about a year ago. As a result the loader and frame were to come off for better access, as anyway we would eventually need to split it to fix the torque convertor, the reason we actually got it for (as someone else couldn't do it and didn't want to have it any more as a result).
Counterweight off.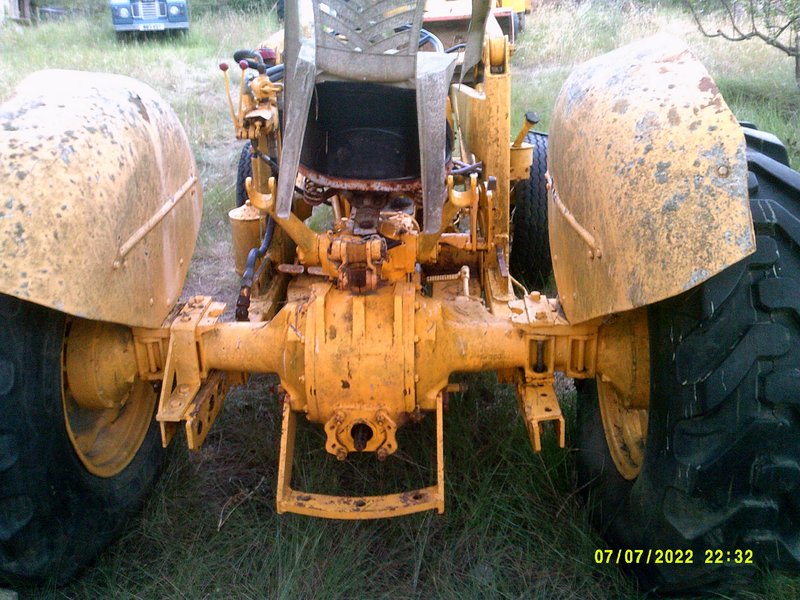 Loader off.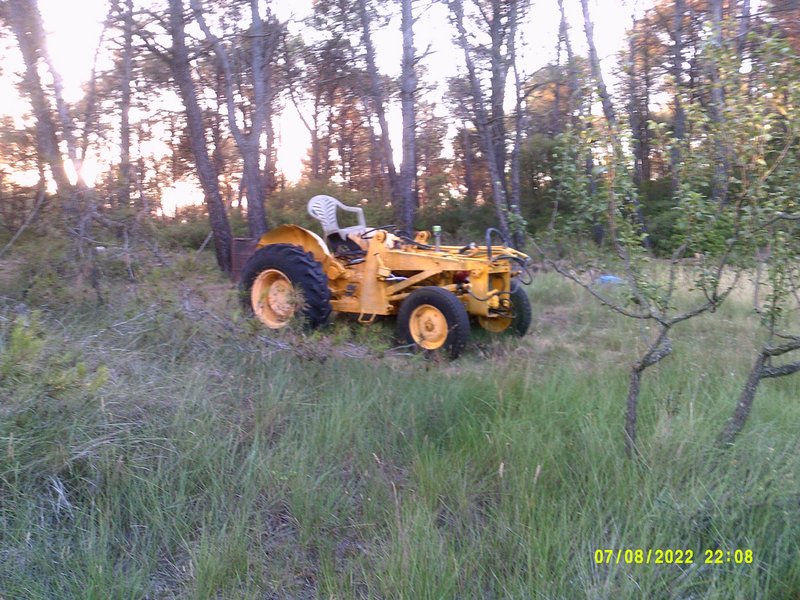 Mr. MacGregor holding the loader before putting it where it is now.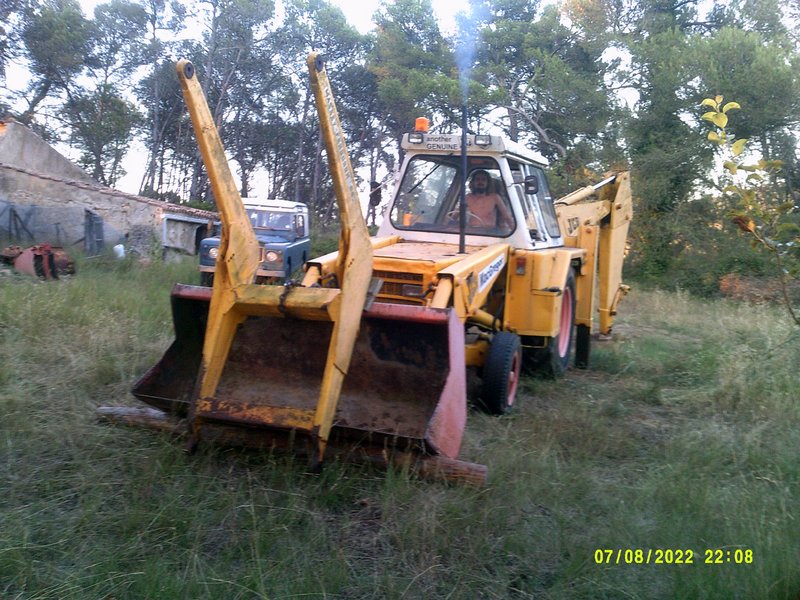 RH frame off.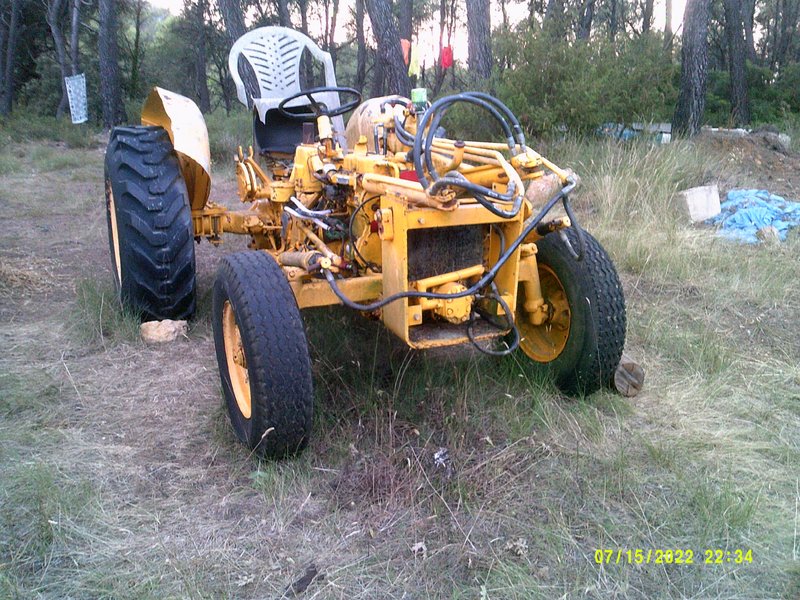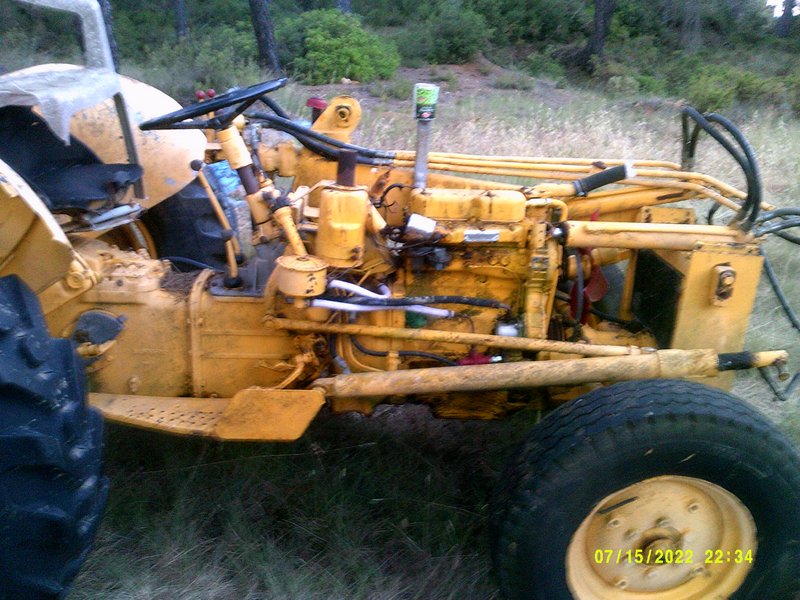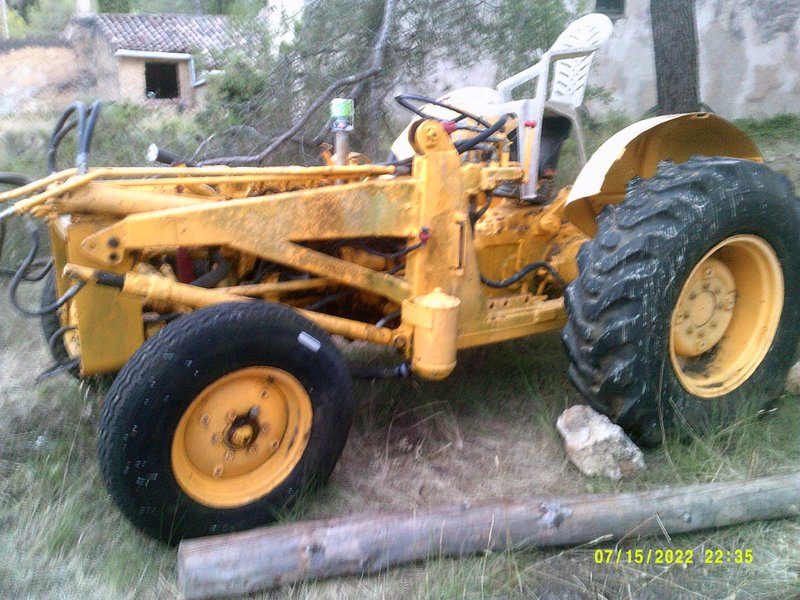 We then got stuck for an odd spanner and other reasons, and never got back on to it. Apart from what you see we only have the fuel tank and fan cowl.
Our plan is to get the injectors out and tested and to see what the inside looks like. There's a good chance the head will have to come off, but hopefully not. Once that's sorted get the engine to run then fix the torque convertor and refit the loader.
Any help highly appreciated.
Sandy